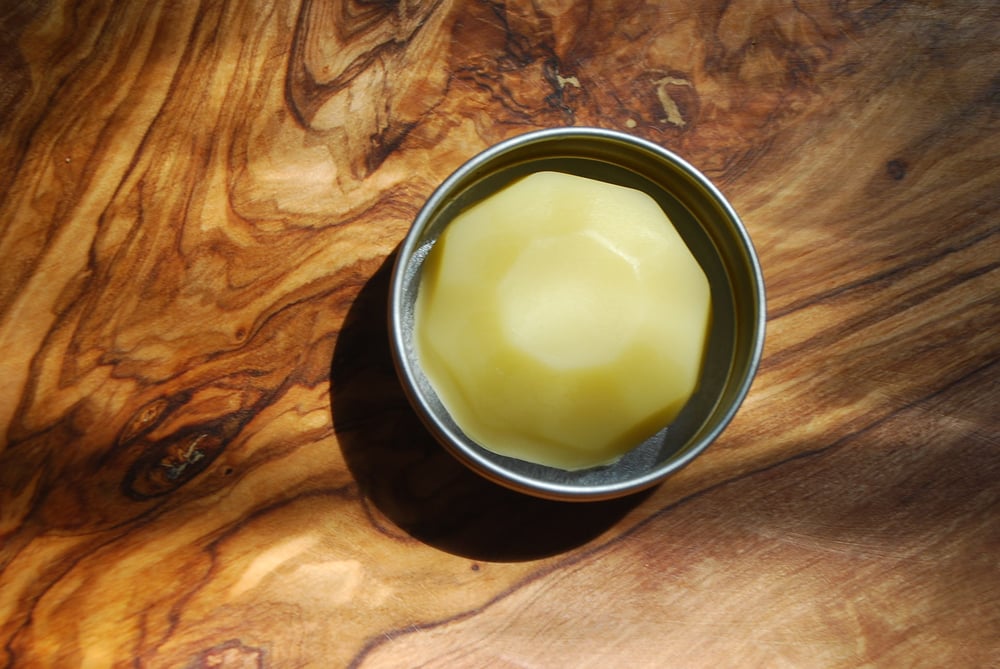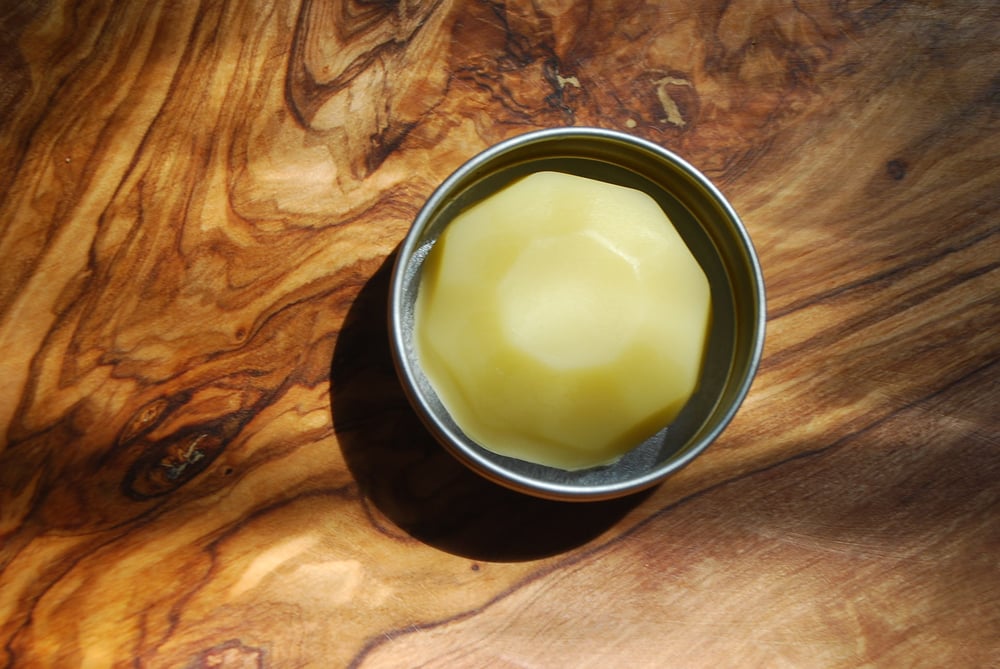 Topaz: Moisturizing Cocoa Butter Lotion Bar
by Liz Davison
$8.00
Keep your skin soft and smooth with this luscious lotion bar
This bar has the intoxicating aroma of chocolate and glides onto your skin like silk
If you love using coconut oil on your skin, but need a little something more, you'll adore this lotion bar
How to use: Massage into dry skin, for best results, use right after showering. Not intended to be used on the face. Works beautifully on the feet, legs, elbows, etc.
Made with pure, natural ingredients:
*Fair trade cocoa butter, *Cold pressed and unrefined extra virgin coconut oil, beeswax, *extra virgin, cold pressed olive oil
*certified organic
Dimensions of bar: 2" x 3/4 "
Lotion bar is 1 oz and comes in a reusable 2 oz tin. It will be shipped in a recycled, eco-care padded envelope.
I make each batch fresh, so please allow up to 1 week for me to ship your order.
**to those with cocoa butter allergies, please note that this is a cocoa butter based product.
What people are saying about the Topaz Moisturizing Cocoa Butter Body Bar:
"They arrived, thank you! I love the smell of the cocoa butter, it feels like I'm wearing chocolate, which I love. :-) I'm glad they're hand crafted and truly natural, not almost natural, really natural ingredients which is hard to find!" Kara S. – CA
"My feet LOVE the Topaz Cocoa body bar! Getting summer sandal ready." Andrea K - Chicago, IL
no artificial fragrances or dyes
paraben free
preservative free
petroleum free
gluten free
soy free
phthalate free
no animal testing. ever
always non-gmo