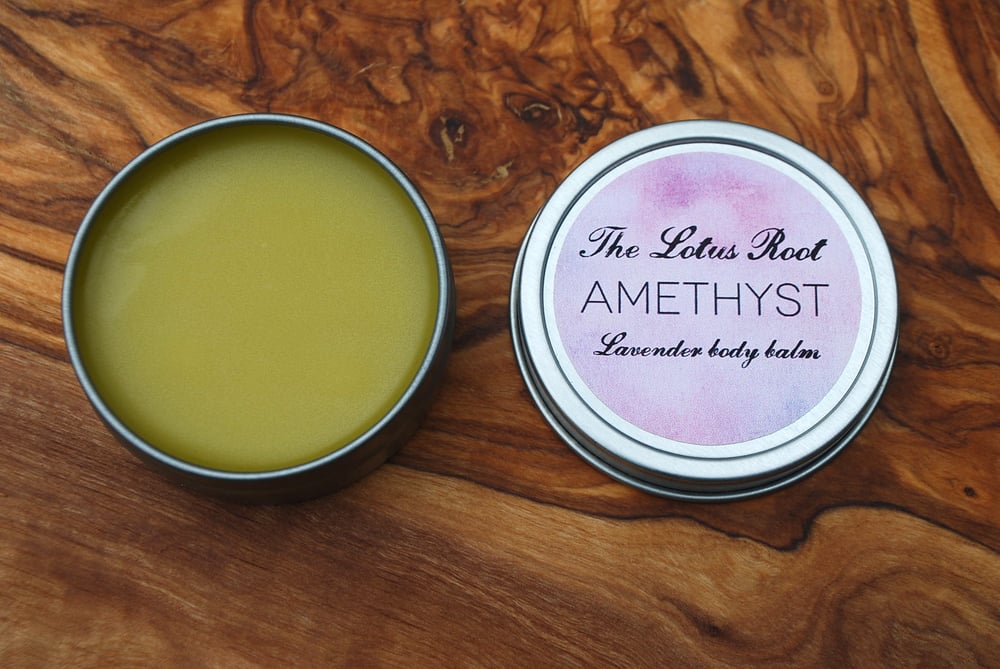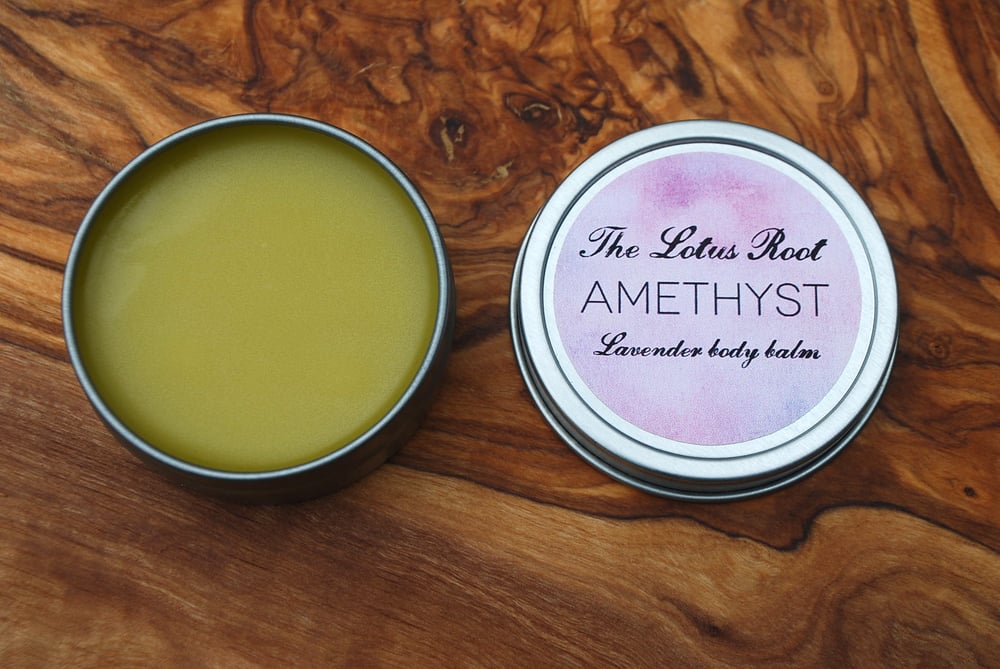 Amethyst: Lavender Body Balm - Large / 2 oz
by Liz Davison
$15.00
Perfect to toss in your bag while on the go - this multi purpose balm
will moisturize and protect parched skin.
Use on hands, cuticles, elbows, legs - any part of your body that needs a little love. Not intended for the face, although if you love lavender, you may love it on your lips.
Formulated with sensitive skin in mind, this balm is a great alternative to chemical laden lotions.
This salve has the subtle scent of lavender essential oil.
Handcrafted in small batches with pure, natural ingredients:
*Jojoba oil, *cold pressed, extra virgin olive oil infused with *calendula (Calendula officials) and *plantain (Plantago lanceolata), beeswax, *lavender essential oil
* Certified organic
Balm comes in a reusable 2 oz tin ( 2.5" x 3/4") and will be shipped in a recycled, eco-care padded envelope.
I make each batch fresh, so please allow up to 1 week for me to ship your order.
no artificial fragrances or dyes
petroleum free
paraben free
preservative free
gluten free
soy free
phthalate free
no animal testing. ever
always non-gmo
Want to try a smaller amount of amethyst body balm?
Check out the travel pack